Iosepa, Utah
Item
Description
Looking northeast at the remains of the Iosepa colony, settled by Hawaiians in 1889 and abandoned by 1917.
Spatial Coverage
Iosepa; Tooele County; Utah
Subject
Cities and towns; Ethnic neighborhoods; Ghost towns; Abandoned buildings
Digital Item or Finding Aid
Digital Collection
Classified Photograph Collection
Rights
Digital Image © 2011 Utah State Historical Society. All Rights Reserved.
License
Used by permission, Utah State Historical Society.
Item sets
Site pages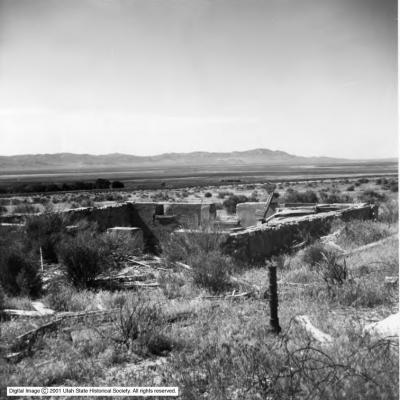 Iosepa_Utah_p_11.jpg