Frisco, Utah
Item
Description
Frisco, settled in 1876 after the discovery of silver and lead ore. After growing to a population of 6,000 by 1885, a mine collapse led to its decline. It had a few hundred people for several decades, but the town was deserted by 1929.
Spatial Coverage
Frisco; Beaver County; Utah
Subject
Cities and towns; Streets
Digital Item or Finding Aid
Digital Collection
Classified Photograph Collection
Rights
Digital Image © 2010 Utah State Historical Society. All Rights Reserved.
License
Used by permission, Utah State Historical Society.
Item sets
Site pages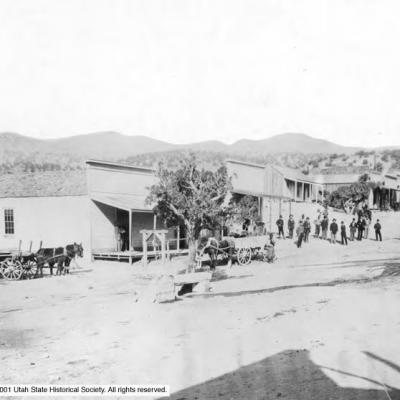 Frisco_Utah_p_1.jpg