Southern Pacific Railroad-Lucin Cutoff P. 14
Item
Title
Southern Pacific Railroad-Lucin Cutoff P. 14
Description
Southern Pacific train crossing the Lucin Cutoff. Courtesy So. Pacific Railroad.
Creator
Donated by the Southern Pacific Railroad Company
Source
https://collections.lib.utah.edu/ark:/87278/s6nv9sqc
Spatial Coverage
Lucin Cutoff; Great Salt Lake; Utah
Digital Item or Finding Aid
Digital Collection
Classified Photograph Collection
Rights
Digital Image © 2008 Utah State Historical Society. All Rights Reserved.
Item sets
Site pages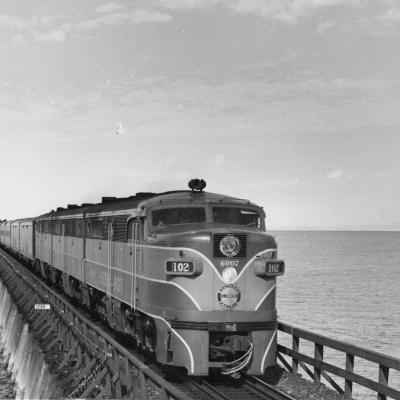 Southern_Pacific_Railroad_Lucin_Cutoff_P_14.jpg