G.S.L.--Fremont Island p.4
Item
Title
G.S.L.--Fremont Island p.4
Description
Rock on summit of Fremont Island with Kit Carson cross, where Fremont lost the cap of his telescope. Donor & Photog: Charles Kelly.
Source
https://collections.lib.utah.edu/ark:/87278/s6tf05h7
Spatial Coverage
Fremont Island; Great Salt Lake
Subject
Fremont Island, Kit Carson Cross, Great Salt Lake
Digital Item or Finding Aid
Digital Collection
Classified Photograph Collection
Rights
Digital Image © 2008 Utah State Historical Society. All Rights Reserved.
Item sets
Site pages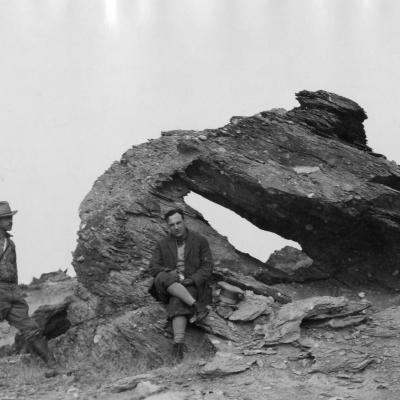 G_S_L_Fremont_Island_p_4.jpg